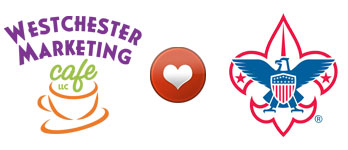 Westchester Marketing Cafe, LLC announced its 20th anniversary as a digital marketing agency serving small and mid-sized businesses and nonprofit organizations in Westchester County and beyond.
Since it's inception in 1999 the firm has focused on providing clients with strategic and tactical marketing support. In 2009, Founder and CEO, Jann Mirchandani repositioned the company as a digital marketing firm specializing in website development and email marketing.
"I saw that clients really needed help understanding digital tools and adding the right tools to their toolbox," says Mirchandani. "With so many shiny objects, and a rapidly changing landscape, it's easy to become overwhelmed."
Westchester Marketing Cafe, LLC has since become a leader in digital marketing in Westchester County, helping clients not only navigate but master that same landscape.
"It's been an incredible journey both personally and professionally. I am super proud of what we've accomplished and the service we've provided to our clients over the years," says Mirchandani.
To commemorate the milestone Mirchandani says, "I want to celebrate the best way I know how. By giving back." To do that she has set an ambitious goal of raising $20,000 for the Westchester-Putnam Council Boy Scouts of America (Council). "If everyone I know gives just $20, together we can reach that goal."
Mirchandani currently serves on the Council Board as Chair of the Marketing Committee and National Representative. She also serves as Scoutmaster for Troop 165 in Yorktown
When asked about her affiliation with Scouting, Mirchandani points to the character and leadership development opportunities for youth. "As a youth-led organization, it is the Scouts who make the decisions about trips. In planning the trips they are learning to work together, they are developing time management skills, communication, leadership. In making the inevitable mistakes – forgetting to pack a mess kit or getting their socks wet on a 40-degree campout – they learn to do better. And then they teach those skills to the Scouts coming up behind them."
Cub Scout Packs and Scouting BSA Troops are run by volunteers, but Mirchandani is quick to point out that the training they receive and the properties they use such as Durland Scout Reservation in Putnam Valley and Camp Read in Brandt Lake in the Adirondacks are run by Council. "And that takes money, " she says.
###############################
Westchester Marketing Cafe, LLC is a boutique digital marketing firm and a certified Woman-Owned Business Enterprise (WBE). Founded in 1999, we build awesome websites for small businesses and nonprofits to help them grow. We start by crafting a savvy digital marketing strategy then execute by using the right tools for the job.
The Boy Scouts of America provides the nation's foremost youth program of character development and values-based leadership training, which helps young people be "Prepared. For Life." The Scouting organization is comprised of 2.7 million youth members between the ages of 7 and 21 and more than a million volunteers.