Business, civic, and nonprofit members, including the Peekskill NAACP, collaborate
for sustainable actions to address economic inequity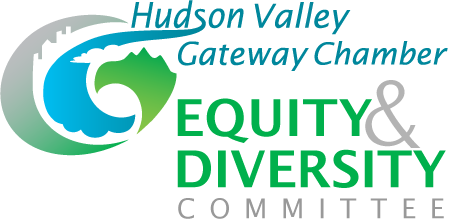 PEEKSKILL, NY, October 19, 2020 –Hudson Valley Gateway Chamber of Commerce (HVGCC) members have come together to take action on economic equity.
The statement issued by the HVGCC over the summer in response to the senseless death of George Floyd prompted members to look for concrete ways put those words into action. The Equity and Diversity Committee is the result.
The 13-member committee, made up of HVGCC members with backgrounds in health care, education and business along with partners from NAACP, is focused on supporting underrepresented business owners by improving access to capital for business development, education and networking opportunities.
Marianne Oros, HVGCC Board Chairperson, stated, "We believe that we can best help business owners of color, and others, grow their business by opening opportunities, where business ideas can be exchanged and shared issues can be discussed."
Jann Mirchandani, Committee Chair and HVGCC Board Member, adds "Helping businesses grow is the mission of the Chamber; our committee is making sure that we look specifically for gaps that create economic inequity and work to fill them."
The group is already working on a survey for black and brown business owners to identify specific needs such as access to funding and creating networking opportunities, where diverse attendees feel welcome and included.
Kecia Palmer-Cousins, HVGCC member and Peekskill NAACP Board member, says, "We are dedicated to having the difficult conversations that promote a better understanding of different lived-experiences so we can widen understanding and create opportunities for all business owners to succeed."