Here are a few of the comments our clients shared about working with us.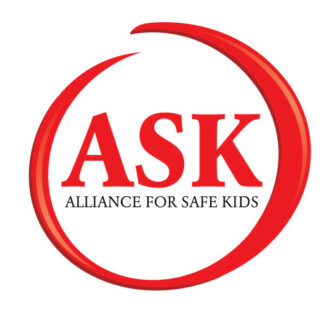 Westchester Marketing Café made our vision of a new website come to life. Jann and her team are very professional and easy to work with. Not only did they hit the nail on the head when creating our vision down to the widget, but they also walked us through how to use the features so we can make sure our website is always looking its best. We can't thank them enough!
Erica Stanzione
Director of Communications and Partnerships
Alliance for Safe Kids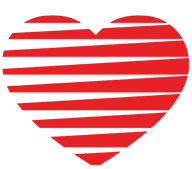 We couldn't be more thrilled with the website Westchester Marketing Café created for us. It's an attractive, professional and easy to navigate website that showcases our company well. The added benefit is that is easy to maintain and update on our own, which was important to us. We greatly appreciated Jann and her team's willingness to meet our needs – from both a creative and budgetary standpoint.
Kristy Boldt
Wellsoft

Simon Associates Management Consultants worked with Jann Mirchandani and the Westchester Marketing Café team to build new websites for our clients. We can only rave about the talent, patience, and creative ingenuity that they bring to a project. These web solutions reflected the particular needs of each client. And, they were each done with the speed and ease that clients expected.
Andrea Simon
President
Simon & Associates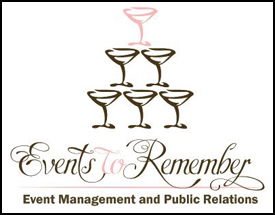 I came to Westchester Marketing Café with a website that I loved, but that needed some content updates. Jann didn't try to upsell me. She gave me honest feedback about my website, what she felt worked and what could be updated to better represent my brand; and boy was she right! I followed Jann's lead and shortly after the updates were implemented I picked up a new client that mentioned they called me because they were impressed with the content and testimonials from my website.
Jann's attention to detail, web knowledge and fresh ideas were amazing, I can't thank her enough!
Chereese Jervis-Hill
President & Founder
Events To Remember

Our small business hired Westchester Marketing Cafe to redo and support our company's website. They have been attentive, and responsive to our requests and ideas. They have also recommended innovative solutions, and improvements and have always executed flawlessly. To say they go above and beyond is an understatement.
Westchester Marketing is a great partner and asset for anyone looking for a digital marketing firm.
Jennifer March
Balancing Life's Issues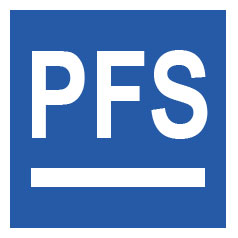 After our website redesign had been stalled for some time, Westchester Marketing Cafe helped us get it moving again. The team was timely and responsive and taught our small staff how to manage the website ourselves. Within weeks of the relaunch, our response rate nearly doubled and a doctor who was not in our database reached out, unsolicited, to find out how he could support our efforts. We look forward to continuing to work with them as we expand the website.
John Santmann, MD, CEO
CEO
PFS Foundation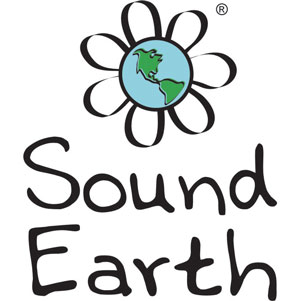 For the better part of a year we had been working with another agency that "specialized" in ecommerce websites. Technical issues continued to crop up and we were forced to repeatedly push back the date for our website relaunch. I was losing money at the same time I was spending hours focusing on the website instead of running my business!
I spoke with Jann to share my frustration. She immediately recognized the urgency of the situation with the holiday season fast approaching. It was a tremendous relief to have WMC tackle the technical elements of the shop so I could focus on the product side.
I'm now heading into our busiest season with a beautiful new website that functions better than I had even hoped!
Ann LaGoy
Founder & Owner
Sound Earth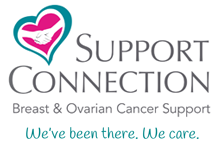 We received a call today from a business in Katonah that has decided to do a fundraising event on our behalf. When Kathy [Quinn, Executive Director] asked the business owner how she heard of us, she said she found us via a Google search. (She was looking for a local breast cancer organization to contribute to.) She told Kathy that after viewing the video on the homepage of our website and going through the rest of the information on the website, she was convinced that Support Connection was the right organization for them to support.
We wanted to share this with you so you can see hard evidence of the impact you've had! Thank you Jann, for your guidance and expertise on building a better and more effective website for us! We could not be more grateful!
Barbara Cervoni, LMSW, ACSW
Director, Services and Communication
Support Connection

I have had the utmost pleasure of working with Jann for some time now. She is practical, efficient, responsive, and professional. Above all else, she's human and understands the needs of small businesses. She has worked with me to clear out the clutter on my website from all angles. She has helped me focus my attention and resources on the things that drive business, profit, and success. She's an invaluable member of my team and I recommend her highly to anyone. Ten stars.
Jeffrey K. Davis, Esq.
Attorney
Our new website is helping fulfill my dream of helping community cats by educating people on their plight and how to successfully care for them.
The content strategy form at the beginning of the project was VERY useful in helping us to get clear on what we wanted. The flow, and step-by-step instructions through the process were very clear and helpful.
I love the finished site! It is very clean and precise; just wonderful. I feel like every aspect we asked for we got PLUS a few gems we didn't even know we'd be getting!
With our new website, we can be more effective in fulfilling our mission!
Ann LaGoy
President
Stray H.E.L.P.
I appreciate how efficiently our team was able to go from concept to final website in a very brief period of time.
This process was good because it helped us think out of the box and make some sweeping changes to the site. At the same time, we were able to retain some of the strong content from our original website.
I'm retired now, but over the course of my career, I participated in three major information system conversions. This project with Westchester Marketing Cafe has been the most enjoyable and productive of any.
Debbie
Volunteer
Stray H.E.L.P.