The perfect blend
of
Marketing savvy + Technical expertise
Our Process
Know Your Why
A successful website is more than a pretty face. We help you develop a client-focused strategy and content for your marketing.
The Right Message
Get In The Driver's Seat
"Easy" for a developer does not always mean easy for staff. We develop your site so its easy for you to maintain. And because the work is done in-house, we ensure the work is done to the highest standards.
The Right Tools
Build on Success
We provide a range of maintenance and support options to ensure that your website is up-to-date.
The Right Results
How Can We Help You?
Let us know how we can be of service.
The Right Partner
What Our Other Clients Are Saying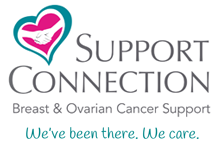 We received a call today from a business in Katonah that has decided to do a fundraising event on our behalf. When Kathy [Quinn, Executive Director] asked the business owner how she heard of us, she said she found us via a Google search. (She was looking for a local breast cancer organization to contribute to.) She told Kathy that after viewing the video on the homepage of our website and going through the rest of the information on the website, she was convinced that Support Connection was the right organization for them to support.
We wanted to share this with you so you can see hard evidence of the impact you've had! Thank you Jann, for your guidance and expertise on building a better and more effective website for us! We could not be more grateful!
Barbara Cervoni, LMSW, ACSW
Support Connection
Our new website is helping fulfill my dream of helping community cats by educating people on their plight and how to successfully care for them.
The content strategy form at the beginning of the project was VERY useful in helping us to get clear on what we wanted. The flow, and step-by-step instructions through the process were very clear and helpful.
I love the finished site! It is very clean and precise; just wonderful. I feel like every aspect we asked for we got PLUS a few gems we didn't even know we'd be getting!
With our new website, we can be more effective in fulfilling our mission!
Ann LaGoy
Stray H.E.L.P.