Visit PFSFoundation.org
The Challenge
The PFS Foundation's new website had been stalled for a while and communication with their web developer was sporadic.
We were able to get the site launched but the work was not done! Content needed to be translated into multiple languages, and "wish list" features, such a a Patient Quilt of letters from PFS patients and family could be shared, were yet to be included.
Solutions
The first order of business was simplifying the overly-engineered WordPress website. We were able to remove much of the custom-coding that was preventing staff from being able to update content.
With the initial work done, we were able to implement a "phase one" launch, making critical information available to readers right away.
Subsequent phases included adding additional languages as translations become available. The site is now available in Spanish, Chinese, Russian, and Hindi.
A "Patient Quilt" of letters from patients and their families, from around the world, was created to highlight the devastating nature of this disease and its worldwide impact.
Key Successes
Enabling staff to update the site was a key component of the project. We were able to do this, somewhat counter-intuitively, by removing the customizations from the back-end of the site and relying on WordPress's inherent ease-of-use.
As new languages are added, the page hierarchy becomes exponentially more complex. To minimize the impact on ongoing maintenance, we leverage reusable blocks and CSS creatively to include content. For example, tags are used to include the flags for each quilt post.
Using Excel templates, we are able to import 66 posts in under an hour making quick work of adding new translations.
What Can You Learn?
Organizations with a lot of information do not need to have sites that are highly complicated to manage. Spend the time early on in your project to consider how the information is best organized. By leveraging WordPress' inherent strengths, even large, complicated websites can be simple to maintain and grow.
What The Client Had To Say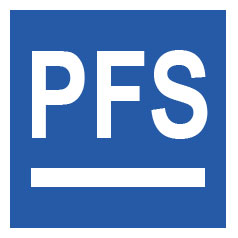 After our website redesign had been stalled for some time, Westchester Marketing Cafe helped us get it moving again. The team was timely and responsive and taught our small staff how to manage the website ourselves. Within weeks of the relaunch, our response rate nearly doubled and a doctor who was not in our database reached out, unsolicited, to find out how he could support our efforts. We look forward to continuing to work with them as we expand the website.
John Santmann, MD, CEO
PFS Foundation