The Challenge
Wellsoft.com was built on a relatively unknown Content Management System which was difficult to add new content and attract new prospects.
With limited lead generation and lead capture forms it was challenging to identify and follow up with prospects.
The non-mobile-friendly framework negatively impacted the site's placement in the search engines and made it harder for visitors on mobile devices to engage with the site.
Solutions
We focused on three fundamental elements for the new website: messaging, lead capture and mobile-friendliness.
The messaging was written, and pages organized, to address concerns specific to various decision-makers.
Within the messaging was a call-to-action encouraging readers to request a demo, which then captured contact information allowing the sales team to follow up.
A mobile-friendly website was a must-have for search engine optimization as well as site usability, especially given the high number of international visitors who were more likely to be visiting from a mobile device.
Key Successes
Clear, concise messaging
Long, wordy paragraphs were pared down to key points with icons for easy scanning of content.
Lead generation
All content was crafted to encourage readers to schedule a demo building a lead generation funnel providing a bridge between marketing and sales.
What The Client Had To Say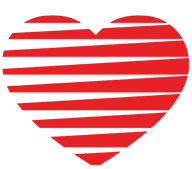 We couldn't be more thrilled with the website Westchester Marketing Café created for us. It's an attractive, professional and easy to navigate website that showcases our company well. The added benefit is that is easy to maintain and update on our own, which was important to us. We greatly appreciated Jann and her team's willingness to meet our needs – from both a creative and budgetary standpoint.
Kristy Boldt
Wellsoft
Does your website speak directly to your readers? If not, contact us to see how we can help.