Visit SoundEarth.com
The Challenge
Sound Earth's website was nearly 10 years old and its age was showing. As they moved into their busy season, and when what looked like a promising solution didn't pan out, they needed an alternative fast.
The small e-commerce business needed an online shopping experience that was easy for customers but also simple to manage on the backend. They didn't need a lot of bells and whistles but automatic shipping calculation with label printing was a must, as was a responsive design. Customer accounts that would remember past orders was also on the wish list.
Solutions
By using WordPress, WooCommerce and a pre-built theme we were able to get things rolling in short order. Simple style edits made the site match the Sound Earth brand. Many "wish list" items were included out of the gate as well; recommended products, coupons and free shipping for larger purchases.
Within a few weeks we were able to do a "soft launch" to VIP clients. These clients were given a special offer in return for checking out the new site and giving us their feedback. This allowed us to get real orders and fine tune everything before making a wider announcement.
Key Successes and What You Can Learn
Customer accounts
Whether the site is ecommerce or not, the user experience is paramount; the reader needs to be able to get the information they're looking for easily without having to even think about it.
Allowing customers to set up accounts gives them a way to easily access past orders. This is helpful to customers as well as a great way to increase sales.
Recommended products
Linking related products and products that are often purchased together was another key improvement to both the user experience and the sales process. If you're not selling online, you can still cross-reference your content to give readers more of what they're looking for.
What The Client Had To Say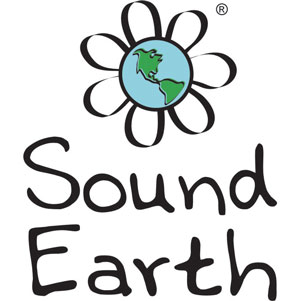 For the better part of a year we had been working with another agency that "specialized" in ecommerce websites. Technical issues continued to crop up and we were forced to repeatedly push back the date for our website relaunch. I was losing money at the same time I was spending hours focusing on the website instead of running my business!
I spoke with Jann to share my frustration. She immediately recognized the urgency of the situation with the holiday season fast approaching. It was a tremendous relief to have WMC tackle the technical elements of the shop so I could focus on the product side.
I'm now heading into our busiest season with a beautiful new website that functions better than I had even hoped!
Ann LaGoy
Sound Earth
Does your website speak directly to your readers? If not, contact us to see how we can help.