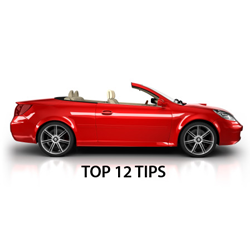 It's sort of the holy grail of web development: driving traffic to your website. Your website is arguably your best, most effective way to communicate to your audience what your business is and how you can help them. (Notice I didn't say "what you do"; focus on what's in it for your customer.)There are a myriad of tactics to help drive traffic to your website. A simple search will yield hundreds of articles to help you. But here's a breakdown of our favorites. They are our favorites because they work, they are simple and you don't need to spend a fortune to implement them. (Now they're your favorites too, right?)
#1 Quality Content. We've all heard this one. But keep in mind this is quality for your readers; it should be helpful, clear and concise – and original. The same rules that applied in high school apply here. Research is just that, but the work should be your own. Just like in high school you will get penalized for "borrowing" the work from another author.
#2 Know Your Keywords. Keywords, or keyphrases, are the terms used by those searching for information on a particular topic. How are people looking for you? Do those phrases appear on your site? If you serve Westchester County does the term "Westchester County" appear anywhere on your site? If you provide different services write separate pages that deal with those services; this will create more specific content which boosts the relevancy for those search phrases.
#3 Start A Blog. Blogging is not a dirty word! A blog is a great way to update your website with very keyword-specific content. It's also a fabulous way to engage your readers through comments, retweets and social bookmarking.
#4 Optimize Your Site. You may have seen references or articles on SEO or search engine optimization; this is what we're talking about. By using a few simple techniques you make your site more "findable" for people looking for your products or services. Meta tags are no longer the be-all-and-end-all they once were but they are low hanging fruit. These are the page titles, keywords and descriptions that are placed in the header of your pages. They tell the search engines what the page is all about. Don't go crazy with adding EVERYTHING here but do add information specific to the page – not your entire site. Use h1 tags for headers, h2 for subheaders. This tells the search engines those topics are important. Use alt tags for images. These provide information about what the image is and can help with keywords as well.

#5 Inbound Links. When other sites that are closely aligned with your business product or service (i.e. keywords) provide links back to your site, they are giving you a twofer; they are sending you traffic directly by sending their visitors your way and they are telling the search engines that you are highly relevant in your area of expertise which will in turn send additional visitors your way. You can also submit your articles to e-zines, PR sites and other article clearinghouses.
#6 Tell People About Your Site. This is what a professor of mine used to call "no shit" research; when you let people know about your site you will get more traffic. Your website should appear on your business card, your email signature, your social media profiles, your print ads (and yes, offline marketing should be part of your mix), etc. Not including your website is akin to not including your phone number. If you want people to visit you need to let them know where you are.

#7 Claim Your Place! Google, and now Facebook, will allow you to claim your "place" showing your location, website and a myriad of other information – for free.
#8 Complete Your Profile. Here's another low-hanging fruit lots of people let rot on the vine. Facebook, Twitter, LinkedIn etc all allow you to provide a lot of information about yourself and your business. The more complete this information is the more likely folks will click through to your website. If you don't provide the link there's no chance of that happening.

#9 Be Social. I know you're already sick of hearing about social media but really, you should be using these outlets to build, reinforce and start relationships with your potential and current customers. As your connections retweet, share and comment on your status updates they are effectively introducing you to their circle. This is much more powerful than if you just introduced yourself.
#10 Help Others. By participating in forums and message boards you are able to establish your expertise and pay it forward at the same time. And while you're doing all that, if you read #8 above and have completed your profile, you are providing links back to your website as well.

#11 Email. Email is still an effective means of staying in touch with your list and letting them know what's going on with you – and sending them back to your website. Just be sure to lead them to a page related to the topic at hand. Sending them to your home page and letting them hunt for relevant information is akin to sending them into the woods without a map; not something they will appreciate.
#12 Be patient. It takes time to creep up the search results especially if your site is new. But continue to add quality content and update your site often and you will be rewarded with an increase in traffic.