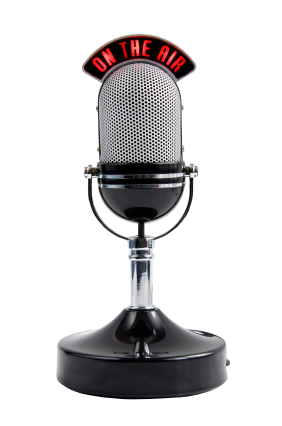 This is the 4th and final segment of my interview a few weeks ago with Peter Moses and John Churan, hosts of Westchester Eye On The Radio, WVOX. I am fortunate to have had this opportunity and enjoyed discussing the State of Marketing in Westchester with them.
Below you will find key points of our conversation. As always, please give us a shout if you have any questions or comments about this topic or need assistance with digital marketing.
Key Points from the show
Q: In regards to modifications and changes in internet marketing and digital marketing for the last decade or so, we were talking about how visuals have taken over much of this marketing. Do you think it is going to sway back?
A: Style always changes and what's popular from one year to the next changes just like fashion. It also depends on who you are working with on your website. As the old adage goes, when all you have is a hammer, everything looks like a nail. If you are working with a programmer, which we love programmers, but they are not very visual, they are very interested in how things function. If you have an e-commerce or heavy database driven website you are probably going to need a programmer. If you are working with a designer, they are very visual. They want it to look really nice, slick and sexy and all that good stuff. They are not necessarily so worried about how it's going to function. Ideally, you would have a team in place that will cover all your bases. You want it to function well, you want it to look good, but your priority should always be on your user, your customer.
Q: Since everything changes so quickly, what is next on the horizon?

A: I think we are moving into more moving video. Videos being a background to the content. I have a video on my website, but it isn't a backdrop. One of the apps we use is called Toggl and it's a time tracking software. When you go to their website they have a video playing behind the content. You can still see the content and do what you need to do. It's kinda cool.
Q: One aspect of digital marketing and small business owners have a hard time grasping is that you can't just leave it alone, you have to adjust it, modify it and put up new content on a very regular basis. The reality is the small business owner is already working 60-70 hours a week on his business.

A: There are ways to do that. We like to spread the love. You have people who work for you and you can have them share content and you can have guest bloggers. We get that all the time, where people say I'm not a writer, I have a full-time job running my business. It is a really important aspect of being out there. Unfortunately when the economy tanks that is the first thing that gets cut. Marketing, advertising, isn't generating revenue. Now what ends up happening is when the economy picks back up, you're behind. Now you have to remind people of who you are.
Q: How does a small business owner manage to keep updating his website important and relevant copy and images in a cost-effective way?
A: They can hire a service, it doesn't have to be us, we don't do copywriting. But we certainly employ copywriters. It could be somebody on staff. When we have this situation with a client we help them create an editorial calendar. So they are not sitting down every week trying to figure out what to write about. We help them outline that for the year. Most businesses are cyclical, so if you know you sell seasonal products you start writing about them before that season arrives. You can also cultivate content. So as you are reading other blogs and keeping abreast to your industry for your own education, share that information. Take that article and add something.
You have to be out, you have to be marketing all the time. How you do that is really going to depend on whether you want to invest more time or money. You can hire anybody to do anything. Being genuine and cultivating good information that other people can use is key.
Q: How much time do you spend a day doing marketing for your company on the internet on the average weekday?

A: I try to be disciplined because Facebook or whatever your choice of social media is can be a huge time sink. I try and do 15-20 minutes in the morning and afternoon. It is hard because I am on there for clients as well.