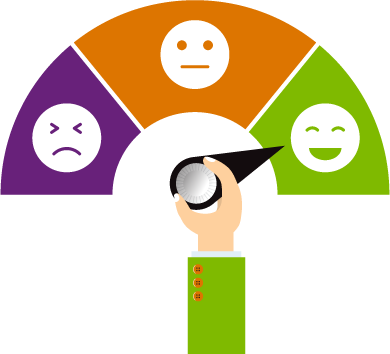 Your website should help grow your business, drive your mission forward or create a positive impact for your organization. But how do you know if your website is working? A website can be pretty and still be ineffective.
A successful website should produce the following:
Phone calls: Do you get phone calls after people visit your website?
Website traffic: Are you getting visits from paid sources, such as Google Ads, print ads/media outlets
Email subscribers: How many people are joining your mailing list or otherwise taking advantage of your online offers
What are your analytics telling you?
Use your website analytics to see the relative success of your marketing efforts.
Don't settle for plain vanilla reports; dig a bit deeper to get the data you need to make informed decisions. For example, we have a client who was running ads in a local magazine. His goal was to increase online registrations. His gut was telling him he was wasting his money on the ads. But before canceling his contract he asked us to look and see if he was missing anything. We looked at his Google Analytics and saw that the ad hadn't generated a lot of volume but did result in one new registration. We asked him the lifetime value (LV) of the new registration. We then asked the cost of the ad. The LV was twice the cost of the ad. He renewed his contract confident that he was seeing a positive return on his investment.
This kind of information requires a bit of work. But it's worth the effort to assess whether your website is working for your business or not.
Customizing Reports
To get the most out of Google Analytics you'll need to use the advanced features. Here are some things to pay attention to:
Create filters. Exclude your own visits. You aren't your typical customer and your data muddies the waters.
Use custom URLs. Custom URLs let you track email campaigns, print ads and social media links for example. Knowing if clicks are coming from the footer or sidebar gives insight into visitor behavior.
Goal funnels. A defined path for visitors allows you to see where they fall off. That lets you work on making adjustments to improve your conversion rate.
Pro tip: Don't spin your wheels reviewing every data point in every report.

There is a lot of data available but it won't all be relevant to your needs. Drill into a few of the reports that give you actionable information and focus on those.
Want more? Here are some other articles to help you make sure your website is working as hard as you are!