Web Design Services and Long-term Strategic Projects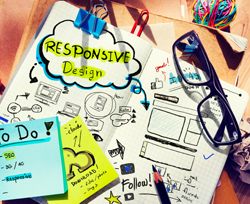 Westchester Marketing Café LLC has developed engaging, easy-to-use websites for clients of all sizes and industries, for-profit and not-for-profit alike. We use a simple but effective process that has been refined and tested over the years, where we divide the project into specific phases to ensure that an attractive website design integrates seamlessly with a well-planned infrastructure. Our " big stuff"  projects include:
1

Online Marketing Strategy

We identify your target audience(s) and create a comprehensive content development strategy, including branding and key messaging that focuses on client benefits. These are the building blocks upon which your website is built.
2

Web Design & Development

Based on the marketing strategy, we will develop compelling text and an intuitive website infrastructure, so that clients and prospects can easily find the information they need or take appropriate action (sign up for your newsletter, make a donation, set up an appointment, download a white paper, etc.). All websites are thoroughly tested before going live.
3

Content Management System (CMS)

We will set up a user-friendly system that lets you add content to your website quickly and easily—with no coding required! A CMS is ideal for blog posts, news and events, press releases, and other timely information. We have extensive experience with WordPress—the leading CMS platform. As WordPress is non-proprietary and open-source, you are not locked into a software or hosting contract and there are no licensing fees.

To get an idea of what we can do for you, take a look at one of our "Big" projects, Humane Society of Westchester at New Rochelle.
Contact us about your Web Design and Long-term Strategic Project needs